Through years of hard work, reflection, and tracking the industry's best practices, we've refined our approach to solution development. Transparent and honest communication is key.
Above all, our team is
passionate
experienced
committed
You know your business, and we know software. We believe the best results come from close collaboration. Depending on the project, you can expect regular communication and requests for your input and feedback allowing us to tackle your project in a way that's agile and responsive.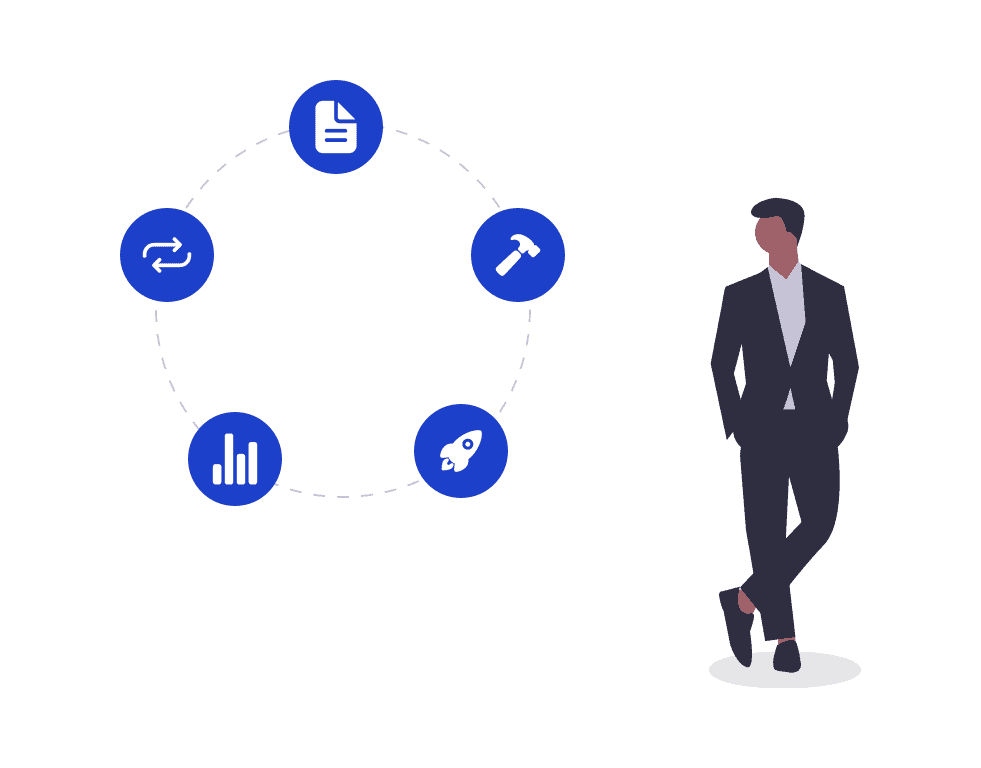 Brainstorming and requirement analysis
Our first step with any new project is to distill a list of high-level requirements, which involves understanding your unique challenges and conceptualizing solutions. We like to have a complete understanding of the requirements before we write a single line of code. The requirement list, which often evolves over time, is our shared statement of your project's deliverables.
Once we have a clear understanding of the problems you are aiming to solve and the requirements associated with them, we shift our efforts towards architecting, wireframing, and prototyping best-fit solutions. Your feedback will be critical here.
Development, feedback and testing
By the time we enter development, we have our marching orders — a clear set of requirements and designs and user flows that we've agreed upon. Our team will be hard at work now, building, integrating, and documenting. We'll meet regularly to present our progress and obtain your feedback.
The hard work by your team and ours has led us here and it's time to introduce your product to its intended market. We'll build our launch checklist and schedule that first deployment. And now we can begin to discover: did we launch an optimal solution, fully aligned with user expectations? Now is the time to put our focus on the people and not the product to find out.
Support takes several forms: first, we ensure the product is always available and is performing optimally. Second, we hear from users, helping them use the product effectively and listening to their suggestions and concerns. This process naturally builds out a roadmap for your product.